At the DemoDay 2021 of BadenCampus we were honored with the audience award for our Startup Pitch on November 25, 2021. Our prize was sponsored by BANSBACH GmbH. We presented our startup Metis Neurotec in a pitch as part of the BadenCampus Startup Accelerator competition. On this evening, the 7 finalists presented their startup idea to a renowned jury of investors.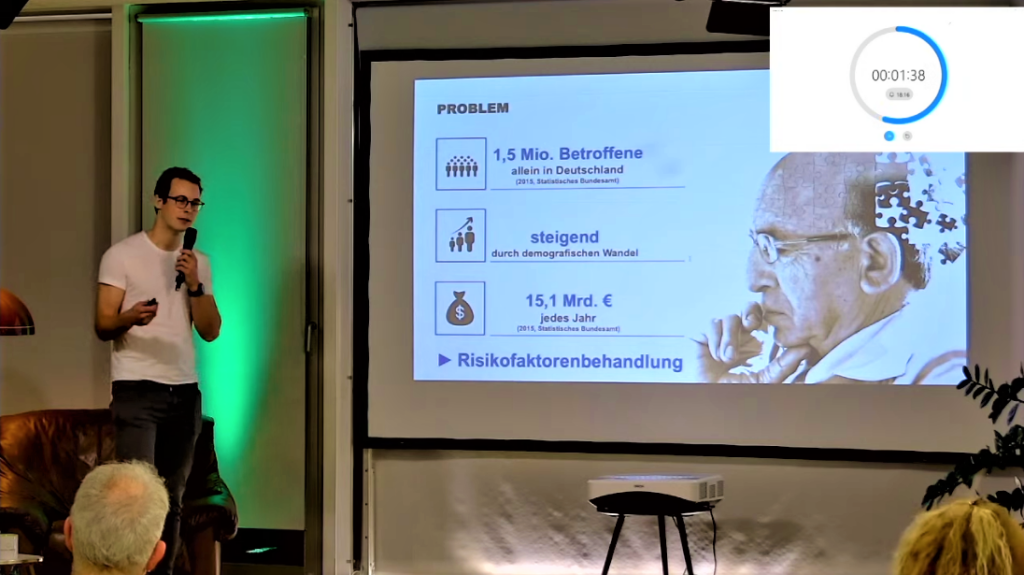 Briefly about BadenCampus
"As an innovation platform, BadenCampus connects start-ups, medium-sized companies, municipalities, talents and scientific institutions. Through joint formats in an inspiring working environment, solutions for business and society are created based on new technologies."
The festive completion of the BadenCampus Startup Accelerator was very successful. We would like to thank Thomas Scheuerle, Tim Weinhold, Günther Kornacker and Florian D. Weber for the whole event and the support.